via domain.com.au
There's something about the flip of a calendar page that makes us want to reinvent ourselves – and our homes. And having spent more time indoors this past year, fittingly we've turned our attention inwards – to transform where we live.
We asked the experts – interior designers, stylists, architects, real estate agents and more – how to make easy home upgrades to create a relaxing, connected and inviting space.
Repaint your front door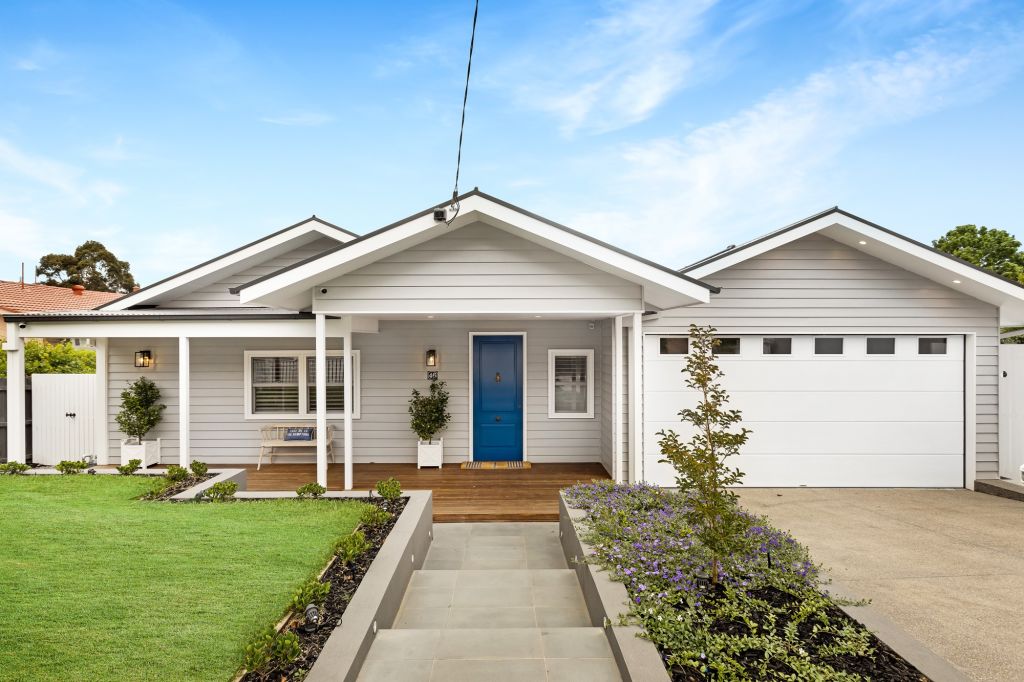 "There's nothing like arriving home to a little joy," says Wendy Davey, principal of Cranberry Design. "Consider this year's Pantone colours, sunshine yellow and gray."
Declutter
For an immediate result "unpack everything, give it a good clean and then only put back what you really love and use", says interior designer Meredith Lee.
Frame and hang your art
"Well-framed art is essential," says stylist and decorator Claudia Stephenson. "It doesn't matter if the art is thrifted or painted yourself, professional framing makes it look a million bucks."
Mix contemporary and vintage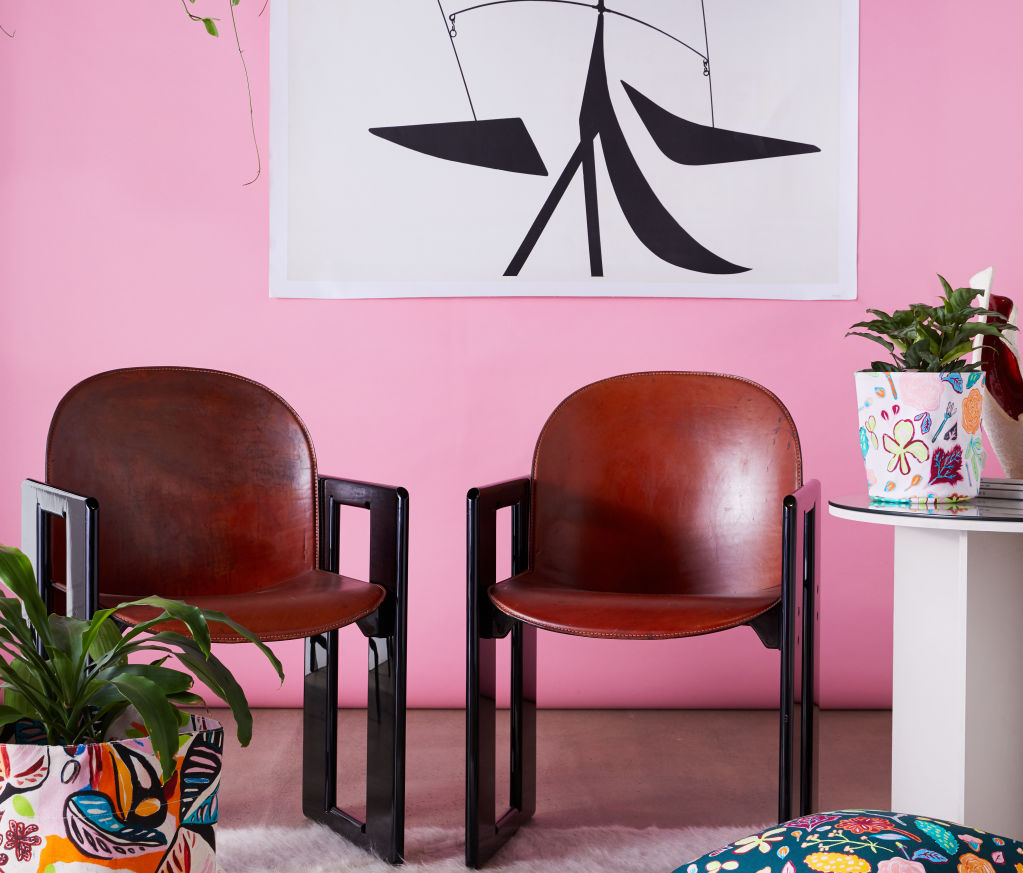 Match a family heirloom with a store find that catches your eye, says interior designer Danielle Brustman. "Contemporary and vintage furniture talk to each other and can reflect the rich tapestry and history of our lives and the way we live."
Be clever with storage spaces
Whether in the roof, under the floor or integrated into larger rooms, make storage a priority, says William Blake, of Blake Studios, especially if "the house needs to grow older with younger families".
Refresh your paint
Painting both the interior and exterior can have a huge impact, says interior designer and decorator Jasmine McClelland. "Dulux's website has some wonderful colour combinations, which give a visual before you take that first step. Or get a colour consultant out to give you even more confidence."
Follow the rule of three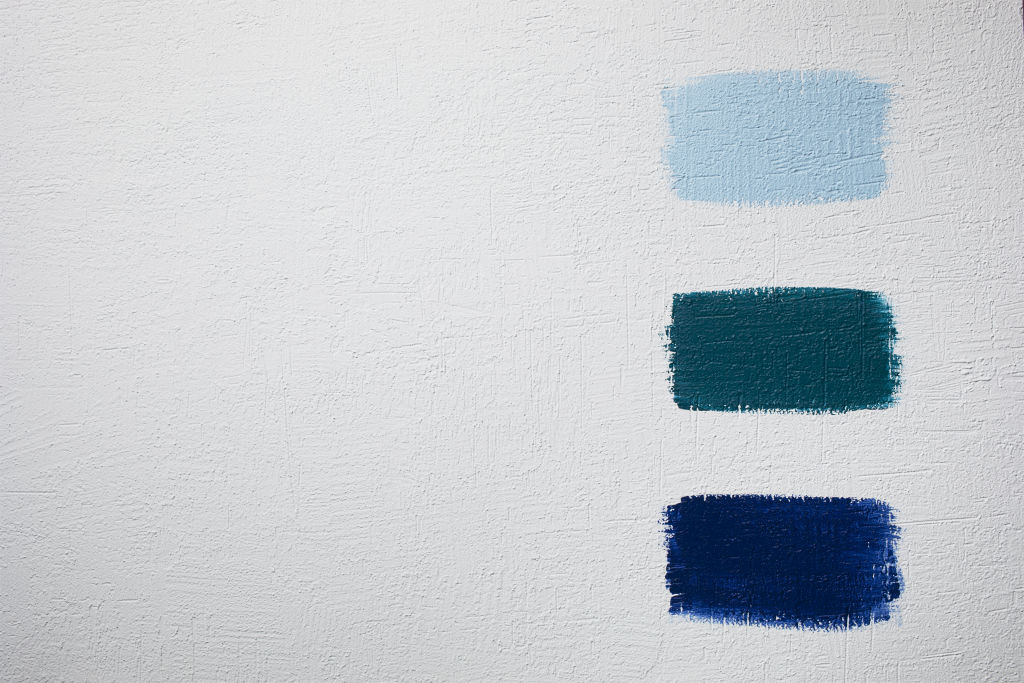 While on painting, "always try out at least three variations on the colour you think you want before you commit", says Stephenson.
Get in a fresh set of eyes
When you've lived in the same home for a while you stop seeing things, says Lee. "Get in a trusted friend, or design professional, and you might find some new solutions to old problems."
Fix the small things
Keep works manageable by regularly updating those simple things you habitually overlook, says principal at Garwoods Estate Agents, James Garwood. "Painting skirting boards and door frames, balustrades and the insides of your balcony, offer the easiest uplift."
Connect to the outdoors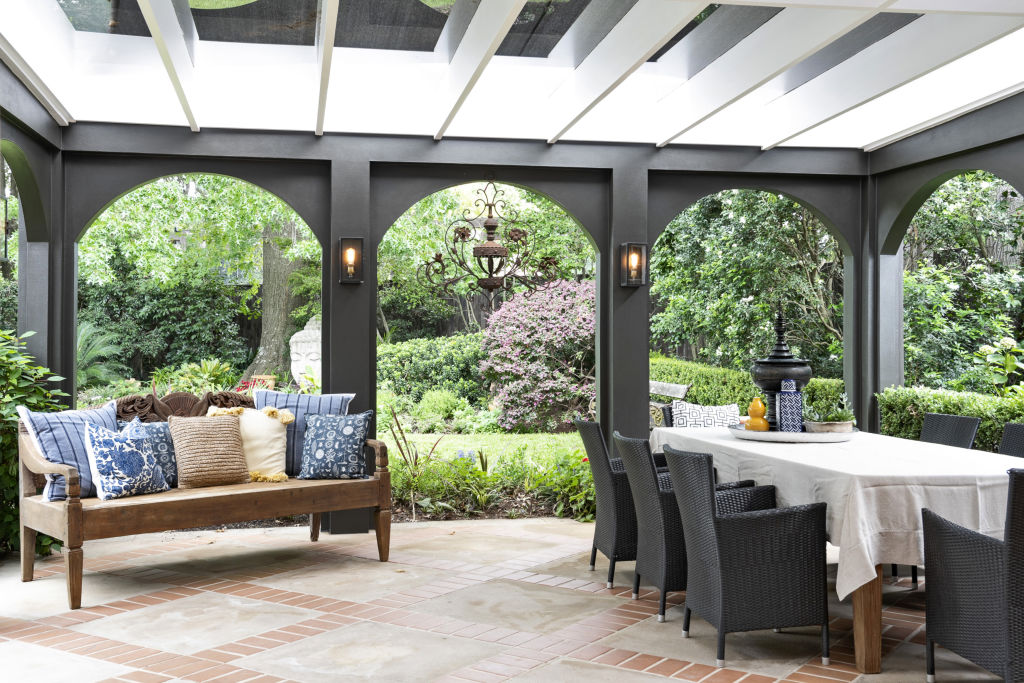 "Using large doors and windows can effectively create an additional living area, especially when the sun aspect is considered," says Blake.
Refresh your outdoor space
Add new cushions, a striped beach umbrella and an outdoor drinks trolley, says Davey, while for winter she suggests a fire pit, "so small groups can chat and feel connected".
Invest in the best home accessories you can afford
"Gorgeous velvet pillows filled with duck down will last forever, while a Dinosaur Designs vase or bowl for the coffee table will add texture and pattern," says Stephenson.
Add some bathroom curves
They create a welcoming and nurturing effect, says Brustman. "Adding a few curved lines to your design will soften a bathroom in the subtlest of ways."
Landscape your garden, rooftop or balcony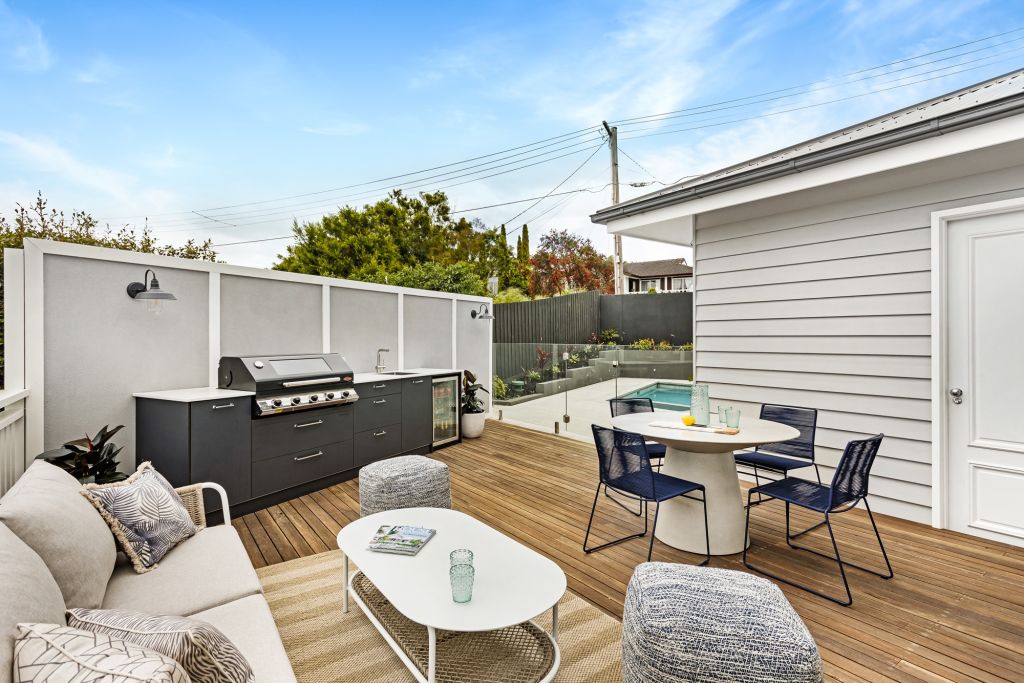 Hire a professional for a purpose-built design, says McClelland. Ask yourself: Do I want an outdoor kitchen/living space? Multiple sitting spaces for entertaining? A sanctuary to retreat to? "Get the landscape team to turn it into a reality, or with some hard labour, make it happen yourself," she says.
Think about lighting
Fix outdated fixtures, bulbs and switches, says Garwood. "Installing a dimmer can also create ambience especially for entertaining."
Re-do your bedroom
Create that holiday/hotel feeling at home with "a gorgeous new feature bedhead and bedlinen", says Davey.
Make colour updates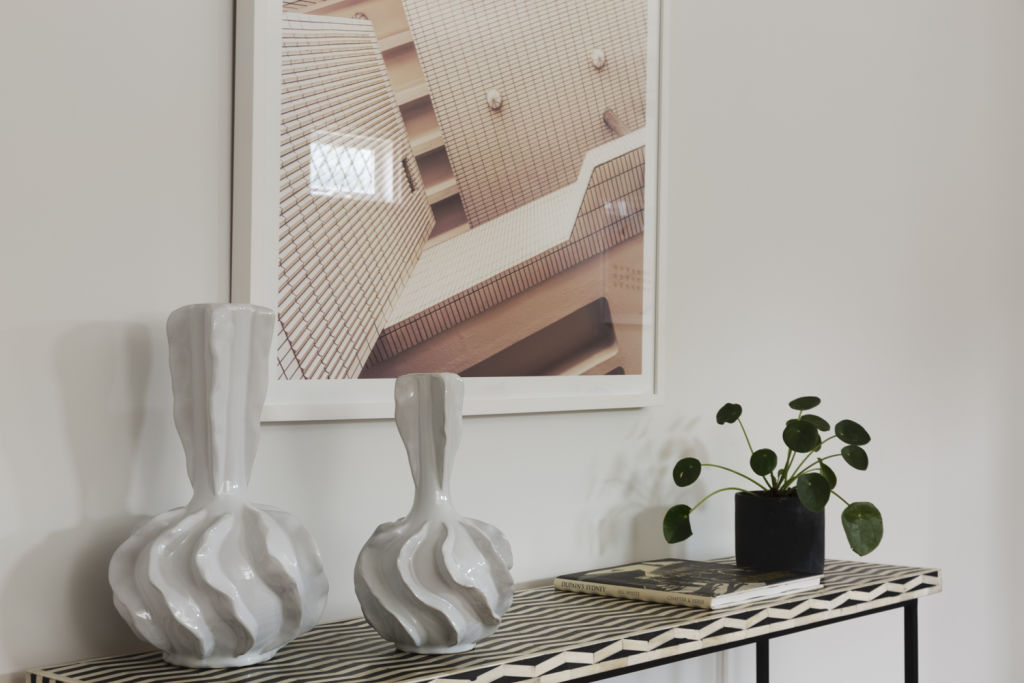 "Interior colours are like clothes, they regularly change, and rooms date when trends move on," says Lee, who recommends smaller accessory switches for a fresh look.
Add a ceiling fan
"A great way to cool the house and increase ventilation, that's far more cost-effective than air-conditioning", says Garwood.
Update textiles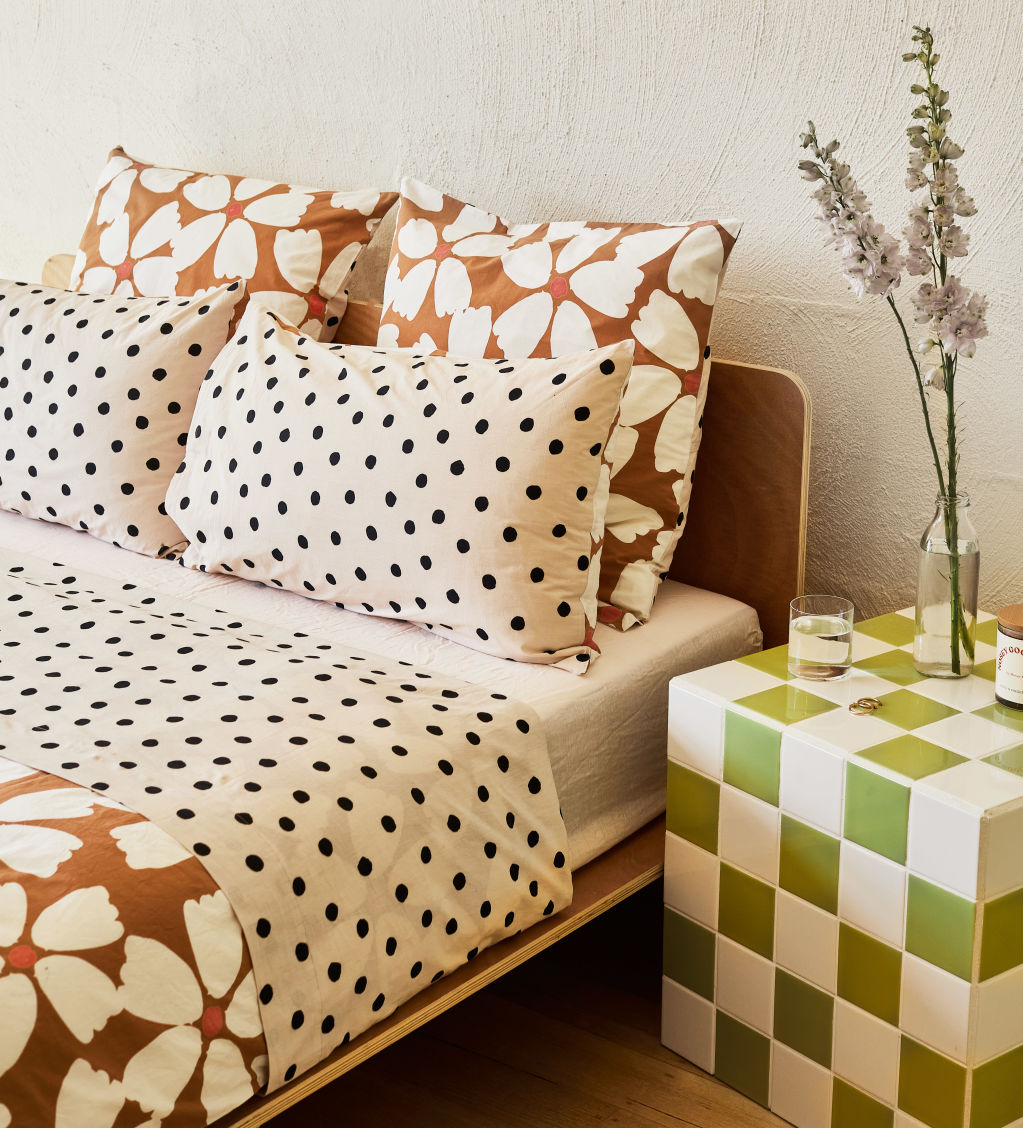 Think throws, rugs, cushion covers, bedding, towels and more, says McClelland. "It never disappoints and gives a home a new energising lease on life."
Add colour to your timber joinery
Stain your timber with slightly muddy tones says Brustman, adding "character and mood to help create a warming and elegant atmosphere."
Install skylights around entries, stairs and voids
These areas can benefit from natural light throughout the day, says Blake. "Just refrain from using them in bedrooms and retreat spaces."